A cosy home for long-term guests
For most people, feeling at home means a little extra quality of life, which is sometimes sorely missed when you're underway. But you don't necessarily need your own home for this. In Dresden, you will find a beautiful, cosy, temporary home in the form of the Aparthotels An der Frauenkirche. As a long-term guest, you will enjoy all the advantages of your own four walls, with the service of a hotel to boot. The homely, private atmosphere, together with the freedom of movement and the comfortable furnishings of the extra-large apartments, will contribute to your sense of well-being.
"I have an engagement at the Semperoper for a season," says the young soprano from Vienna. "Because I can't continually commute and don't want to spend the whole time in hotel rooms either, I chose the Aparthotel. I can retire here after work and relax, but I can also invite my friends and colleagues for a meal. They really love the view of the Frauenkirche." The apartment has another crucial advantage for the singer, "The convenient location means it's only a short walk to work or to get to a cafe or the shopping centre. I can get almost everywhere on foot and don't need a car."
Is your job going to bring you to Dresden for a couple of weeks or months as well? Or are you looking for a temporary furnished apartment for another reason? You'll make the right choice by using our apartments. In the light-flooded apartments with WLAN connection and desk, you can work in peace. Underground parking spaces, generous cupboards with lots of storage, regular laundry service and individual care are all added extras to make your stay as pleasant as possible.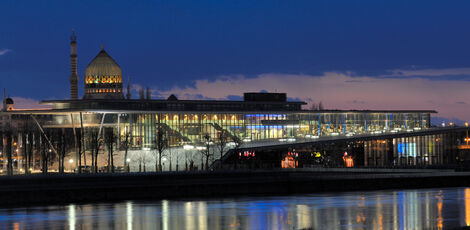 Central location
If your job brings you to Dresden for a few weeks or you are looking for a temporary furnished apartment, then our apartments are just the thing. The Congress Center and Messe Dresden are both centrally located and easily accessible with public transport.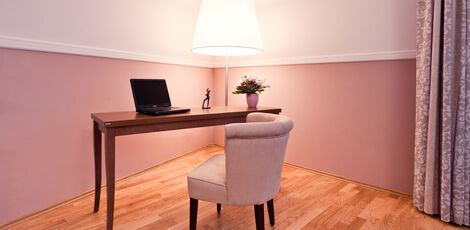 Live like you're at home
The extra-large apartments are perfect for business travellers and are highlighted by the cosy, private atmosphere. You will enjoy all the advantages of your own four walls, with the service of a hotel to boot.