Enjoy relaxing weekdays
"We like discovering a city during the week the most", explains a tourist from North Rhine-Westphalia. "At the weekend everything is so busy. Working days are also great for combining culture and shopping." Together with her husband, she wants to explore Dresden and its surrounding areas from Tuesday to Friday. The first stop for this pair of culture enthusiasts is the State Art Collections, and they have a few other museum visits planned. Despite the cultural agenda, there is still enough time to take a relaxing stroll around the shops. Lots of shops in the city centre are open until 8pm or 9pm on working days.
Dresden is worth more than just a weekend trip. Visit the Florence on the Elbe during the week and discover the daily life of a cultural metropolis in all its colourful diversity. Even during Advent, when the whole city centre shines with twinkling lights and the Christmas markets tempt even more people to visit, you can enjoy cheaper prices and a more relaxed atmosphere during the week.
For any time of year, the Aparthotels An der Frauenkirche are an excellent base for your activities. The central location is not just perfect for sightseeing. Experience unforgettable moments with a morning stroll along the river Elbe, before the city awakes, or with an evening walk in a romantic atmosphere. On the other side of the river there is a lively New Town with colourful shops and trendy bars. If you want to take a break from all your city exploring, your apartment is never far away. And after taking a look around the shops, you can quickly drop off your purchases at the apartment instead of dragging them around with you all day.
Even if you're coming to Dresden for work, are apartments offer just what you need. With a desk, a free WLAN connection and excellent public transport connections, you will find the perfect working conditions here.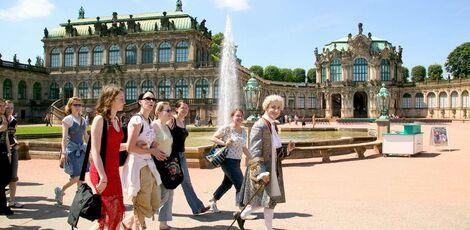 Enjoy culture
Visit Florence on the Elbe during the week and you can experience the everyday life of a cultural metropolis in all its colourful variety. And of course, concerts, exhibitions and events don't just take place at the weekend. The apartment is not far away if you want to take a break during your urban explorations.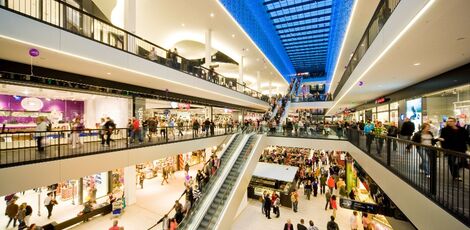 Relaxed shopping
Week-day visitors to the shopping centres and little shops in the centre of the city will appreciate the reduced hustle and bustle and more relaxed sales staff. Amble unhurriedly through the city centre and, after your shopping spree, you can quickly bring your new treasures back to your accommodation rather than carrying them around for ages.